⇚ Back to 'Vinegar Museums of the World'
Geographical location of Shanxi Vinegar Culture Museum (
山西醋文化博物馆

)
37.6041 112.3477
China and Taiwan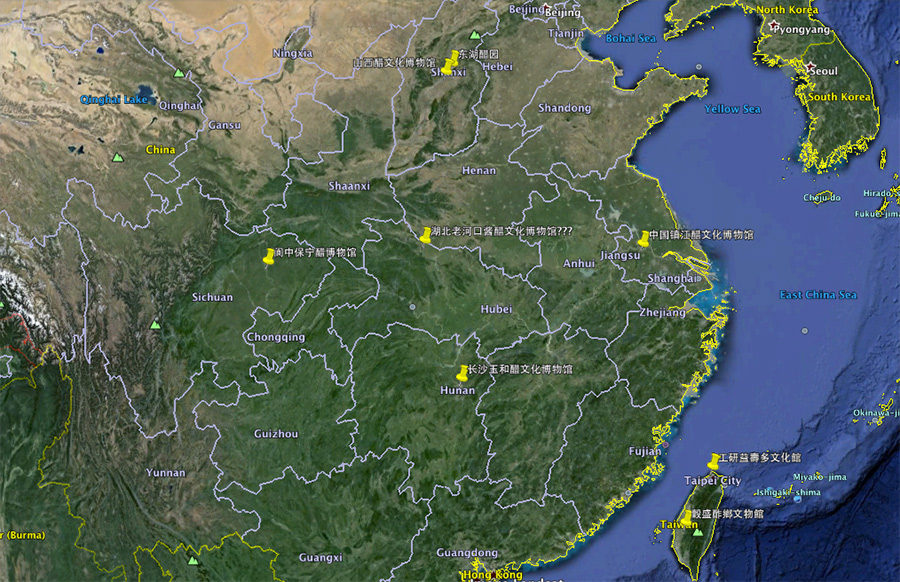 North China (1000 km)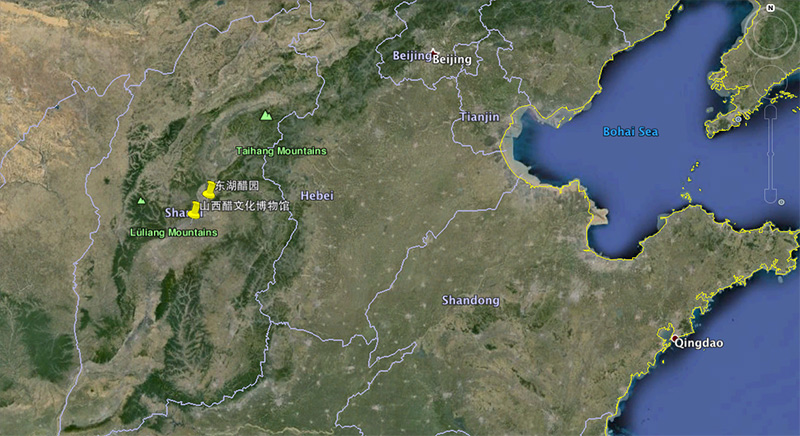 Taiyuan (65 km) -- Shanxi Vinegar Museum is next to the label "Qingxu"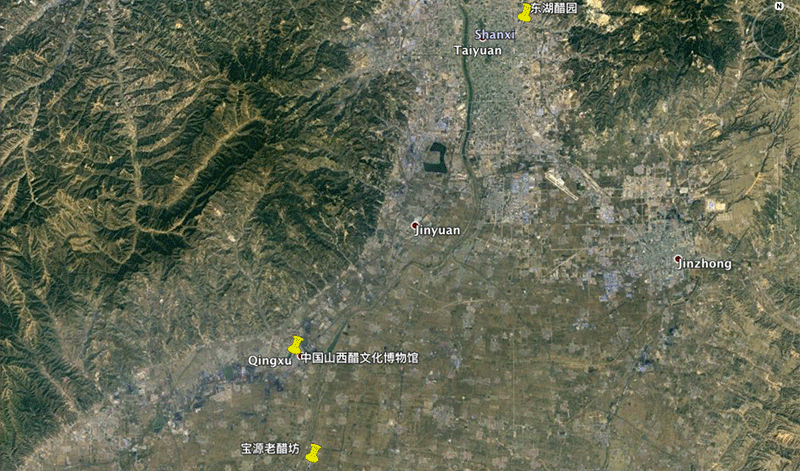 Donghu (1300 m)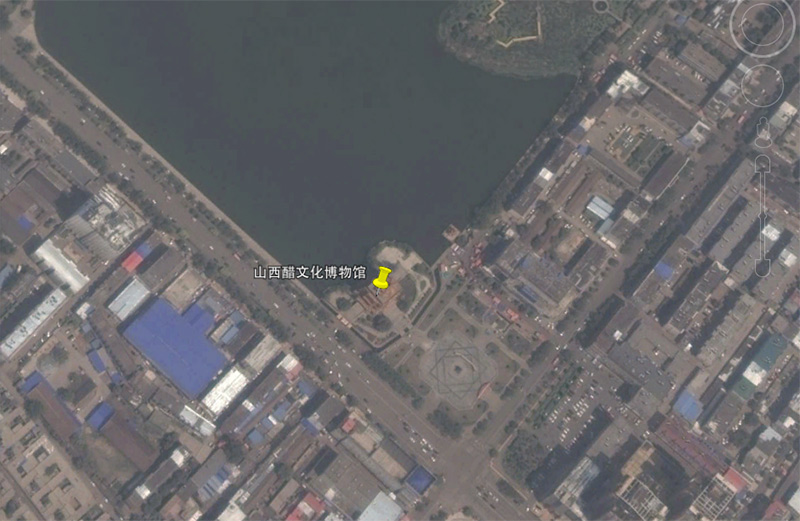 7th floor, 21 Central Wenyuan Road, Qingxu county, Shanxi province, China
中国山西清徐县文源路中段21号7层
---
It is possible that the museum is now located at the Baoyuan Old Vinegar Factory. The address is Qingxu County, Yangfang North Road (太原市清徐县杨房北路). The location shown below is not definitive.