Since it was a Sunday, the local kids were very much in evidence. Hainanese kids love having their photos taken. These are some of the photos I took.
This is a group that we encountered at
Zhongjiao
, looking for shellfish in the sand. Putting in this many photos is a bit over the top, but every photo is so full of action and expression it's hard to know which ones to leave out!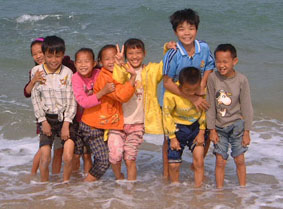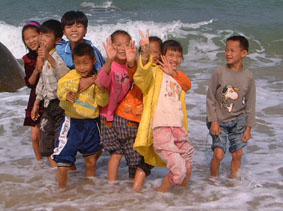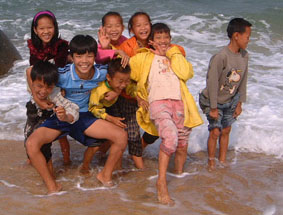 A picture of the girls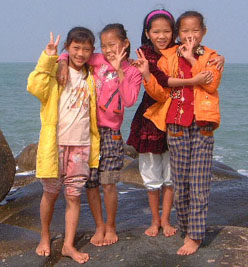 And a photo of the boys (...hey, stay out of this, this is for boys only!)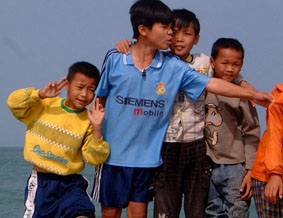 These little girls are twins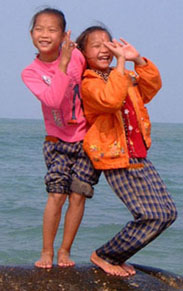 Some kids hunting round the rocks at
Xiaojiao
.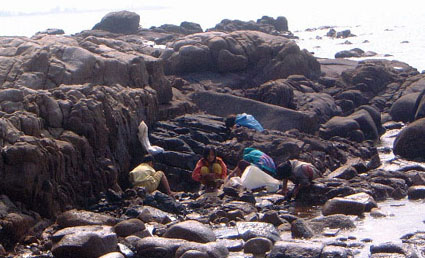 A little boy fishing from a rock at
Xiaojiao
.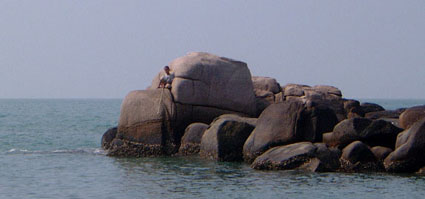 Some boys posing on top of a rock at
Xiaojiao
.