No. 4
Click on audio control below screenshot to hear dialogue. Click box to see dialogue as text. If unresponsive, try a different browser. Please contact me with any errors.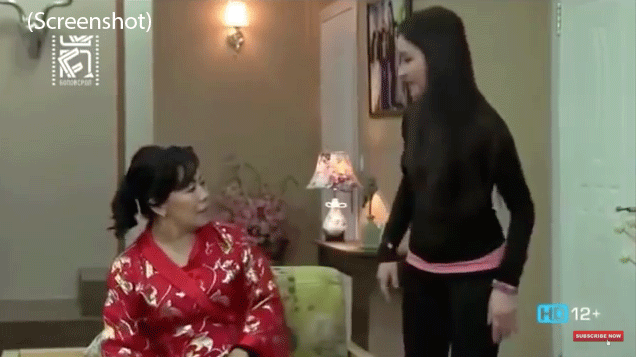 Background and Hints
Ээж ээ! [Сув]

Цүнхний загвар хуучирна гэж одоо ямар юмаа яриад байгаа юм бэ? Чи энэ эгчийгээ хар. Эгч чинь тээ нэгдүгээр курсээсээ барьсан цүнхээ одоо хүртэл барьсаар л байгаа за юу. [Ээж]

Тийм шүү дээ. [Од]

Хэмнэлттэй бай даа. [Ээж]
Сувдаа persists.
Vocab:
- курс = 'course (at university)'
- хэмнэлттэй: 'economise, be frugal'

Things to look out for:
- Listen carefully for юм and за юу.
- The ending of the last sentence is difficult to hear.
The mother's speech is especially fast, slurring whole strings at the end of sentences.
---