Guardian Lions (Haikou Park)
The rather splotchy lions below guard the entrance of a major Haikou park. Although the male and female are distinguished in the normal way, with the female holding down a cub and the male with a globe (quite unadorned in this case) under foot, the style is very different from the standard stone lion.
The photos were taken on a busy weekend, as is apparent from the crush of bicycles and motorbikes.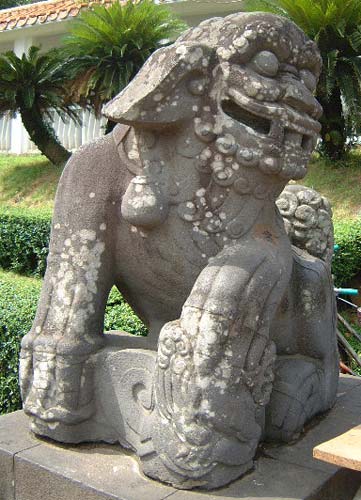 Female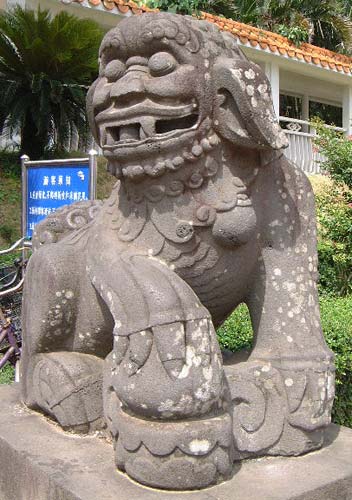 Male
Front and back views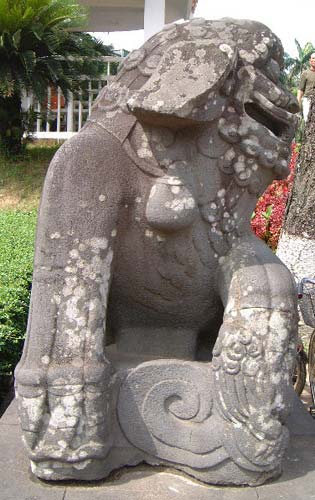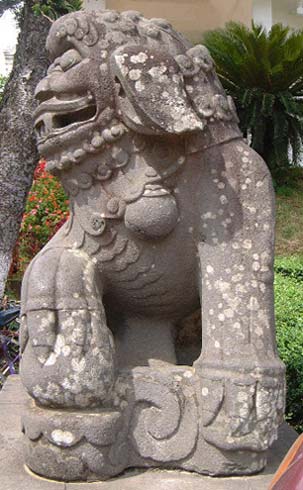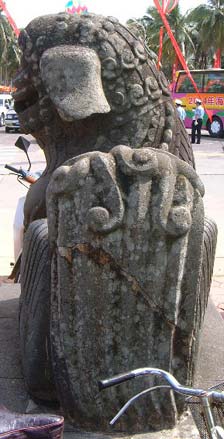 Female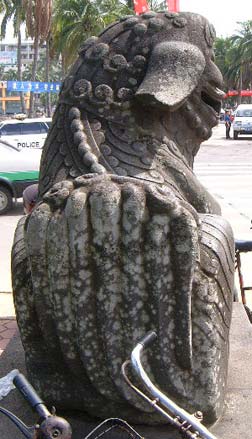 Male
Side views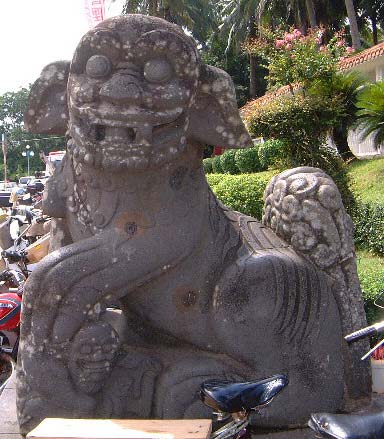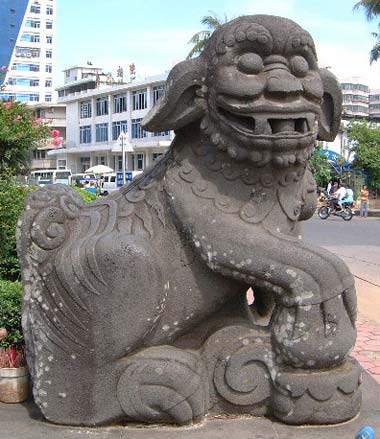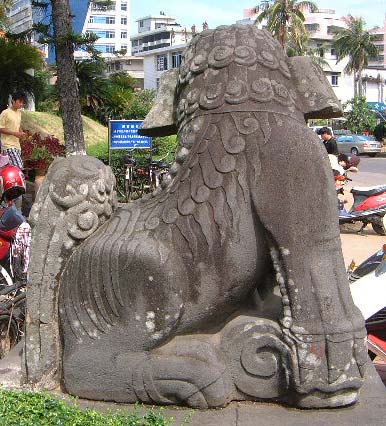 Female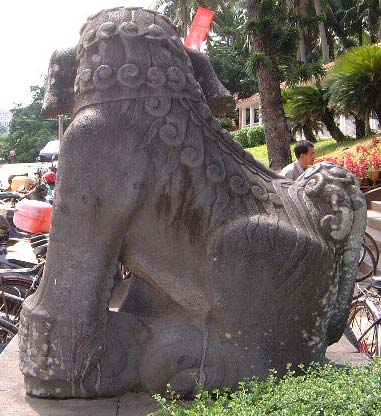 Male
Close-ups
On top are close-ups of their toothy grins. The male and female both have a ball (or tongue) in the mouth. Below right shows the globe under the male's paw. On the left is a close-up of the female's cub.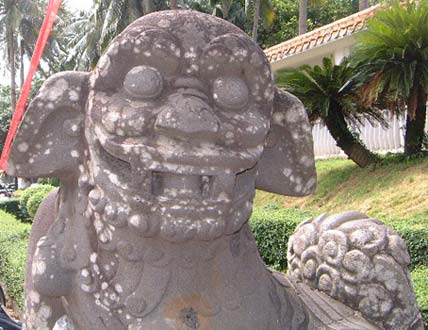 Female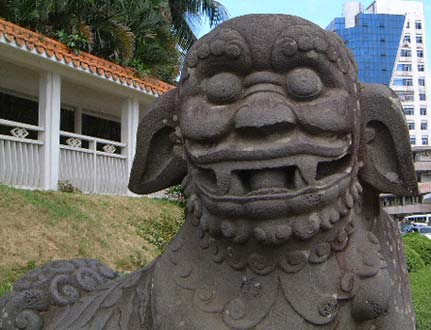 Male