Stone Lions (Haikou)
These stone lions were found in front of a restaurant in Haikou. Their posture is crouched but they are somewhat raised up on their paws at the front. The lions are not in the standard style, with a more southern feeling in both face and body. The face looks slightly comical close up. The cub of the female almost seems to be curling itself around the mother's paw.
The male is differentiated from the female through the normal distinction between cub and globe. A close inspection will reveal that the male also bears the main anatomical feature of a male.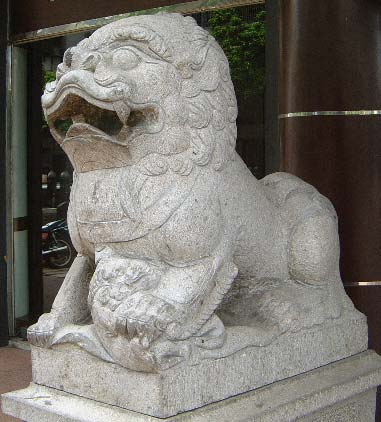 Female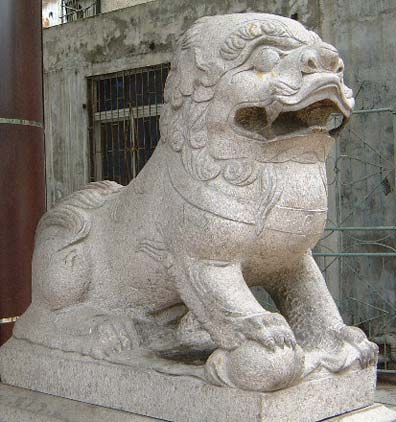 Male
Front view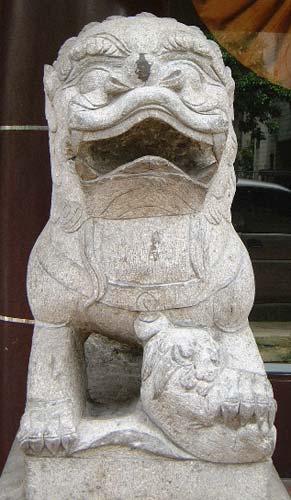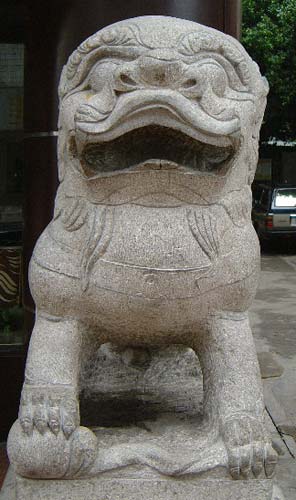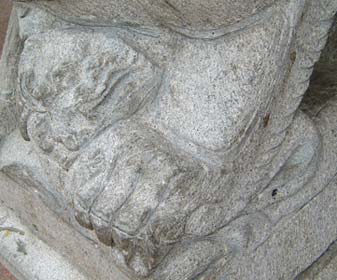 Close-up of cub
Side views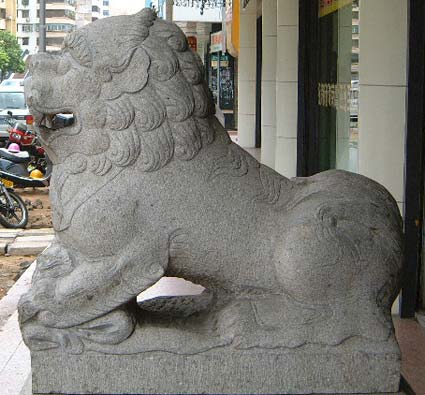 Female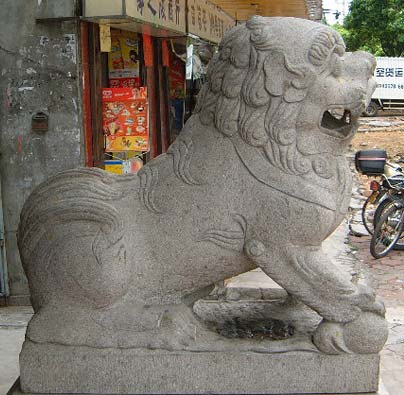 Male
Close-up of the face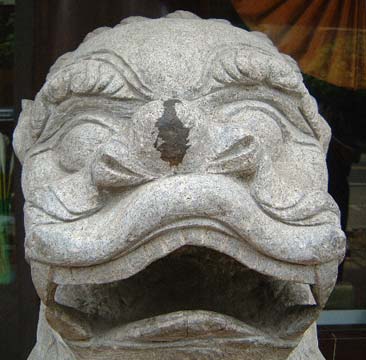 Female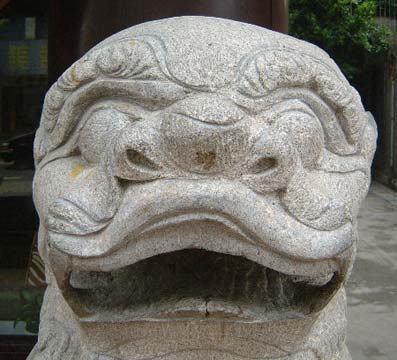 Male