Guardian Lions in Hainan (2)
The guardian lions (lion-dogs) on this page were photographed in Qionghai and Haikou, Hainan.
The first two examples below differ from orthodox styles in several ways, most notably in the posture. Both have a lively posture with the head tilted to the side and facing upwards. They are also unorthodox in the way that the male and female are differentiated.
Lecheng, Qionghai, Hainan
The guardian lions below were photographed in Lecheng, Qionghai, Hainan, outside a Daoist temple. Locals come here to pray for prosperity, especially at Chinese New Year.
Both male and female have a ball under their front paw. The difference between them is that the female has a cub in front of her; the male has money threaded on a cord.
(This temple originally had a pair of Ming lions, of which one still survives. See A Couple of Slightly Different Stone Lions.)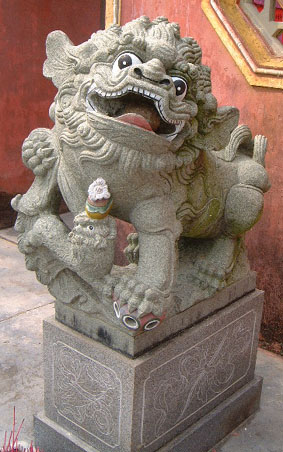 Female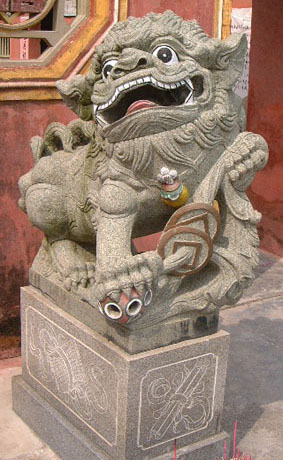 Male
Haikou, Hainan
Guardian lions in Haikou, Hainan. As in the above pair, both the male and the female have their front paw on a ball. The male has money whereas the female has a cub.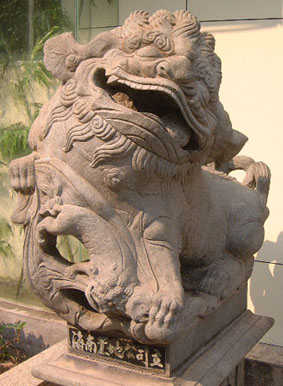 Female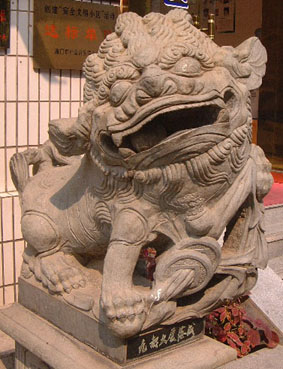 Male
Qionghai, Hainan
Orthodox guardian lions in front of Qionghai City Government (a view from all sides). Both lions have pearls in their mouths. There is also a pearl in the ball under the male's paw. Notice that the male is also distinguished by having genitalia.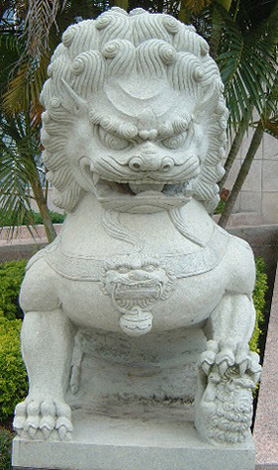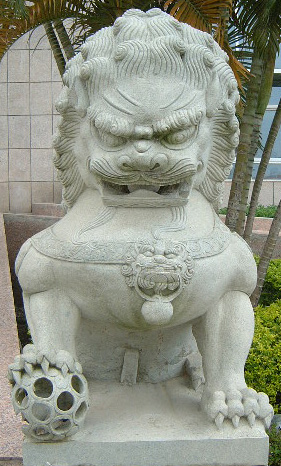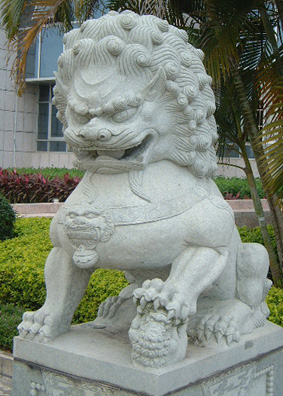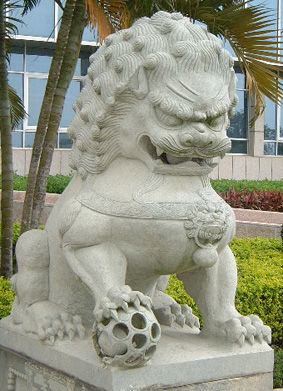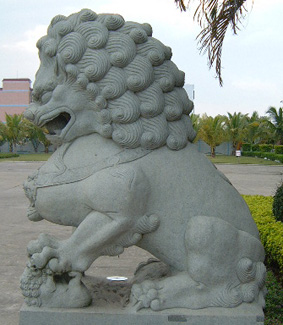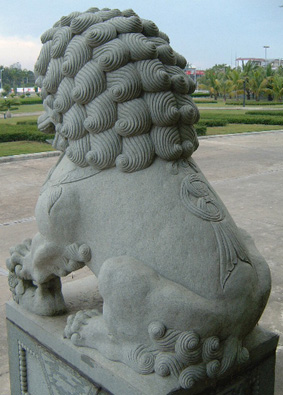 Female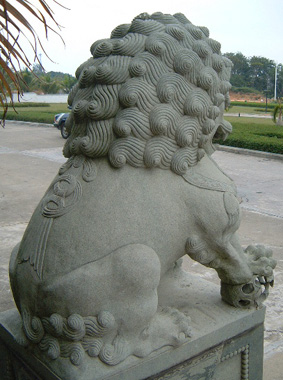 Male