Annai
Annai refers to the giving of directions or information. Because it is a service, it is most often seen in the honorific form go-annai out of politeness and respect towards the customer.
Annai is a Chinese compound (on-reading) that is normally written in the Chinese characters 案内, as seen below: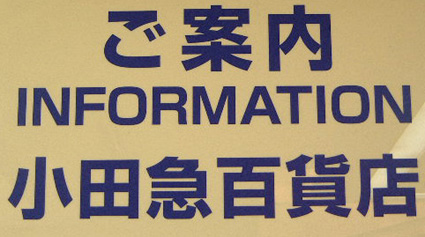 Go-annai
Odakyū Hyakkaten
Information
Odakyu Department Store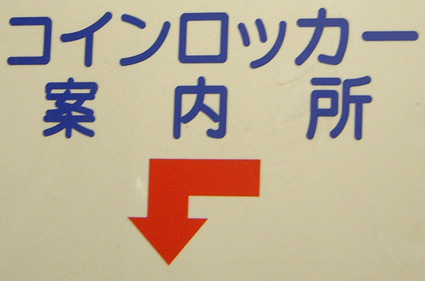 Koin rokkaa
Annai-sho
Coin-operated lockers
Information
Somewhat surprisingly, go-annai can also be seen in hiragana, as ごあんない:

Odakyū noriba annai
Odakyu platform information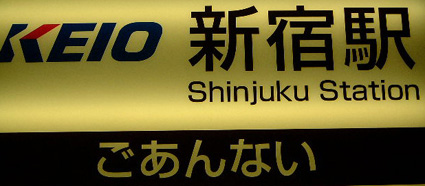 Keiō Shinjuku eki

Go-annai

Keio Shinjuku Station
Information
By dispensing with Chinese characters, which have a certain stiff, official air about them, hiragana presumably makes the information desks less forbidding and more approachable to customers.
A Google search in August 2003 revealed the following pattern of usage on the Internet:
| | |
| --- | --- |
| Form | No. of occurrences |
| ご案内 | 6,400,000 |
| 御案内 | 550,000 |
| ごあんない | 146,000 |
The overwhelmingly prevalent form is ご案内, with the honorific go- in hiragana and annai in characters. There is still, however, a minority tendency to write go- in characters as 御, a hangover from older days when kanji usage was much more prevalent. The hiragana form ごあんない that we saw above is found only in a small minority of cases.